Hello All,
While I am waiting for paints and enamel washes to arrive to finish off my Stug 3 build I thought that I would start a thread on my latest build a Takom Kingtiger in 1/35th scale. Rather than being a normal straight out of the box build I will try and add all the super detailed features and additions that others have been building into their 1/16th Trumpeter kits.
For once resources will be plentiful and I will be using Super King: Building Trumpeter's 1:16th Scale King Tiger as a primary resource and studying other modellersí builds for guides and inspiration. I also have an unbuilt Trumpeter Kingtiger which I can use as a reference if necessary.
As well as focusing on the interior I will be making extensive modifications and additions to the exterior of the kit and using the following parts:
1) Aber Kingtiger Upgrade kit (35 K12), an expensive but comprehensive update set.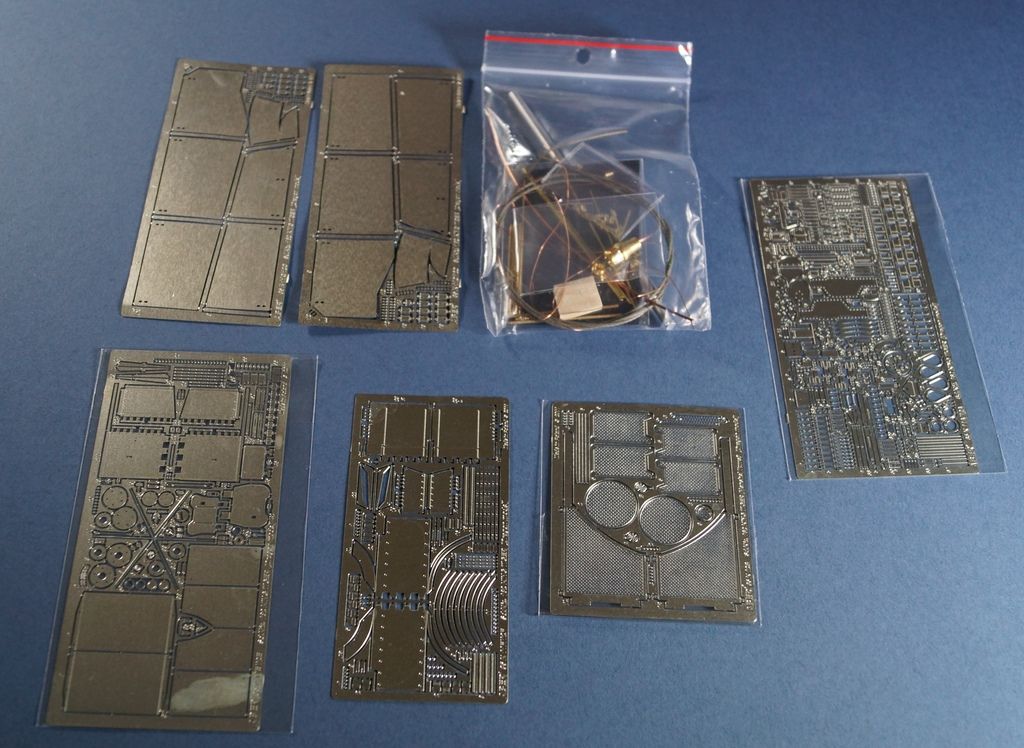 2) Friulmodel Kingtiger tracks (ATL-16)
3) Griffon Model Kingtiger Turret Ammo Racks (L35A009) Apologies for the generic image, mine are on back order from Historex. I am planning on buying multiple sets and adapting them and using them in the hull for ammunition storage. I really donít like the Takom ammo storage solution.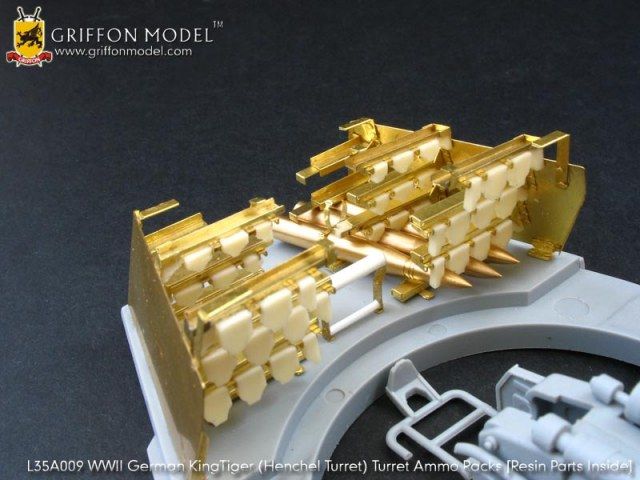 4) Tamyia Brass 88mm Kingtiger shells. (35166) I may need to buy more as I only have 11 and the real thing could hold 86.
5) Archer AR77017 Tiger and Panther transfers (I will need to adapt some of them for the Kingtiger)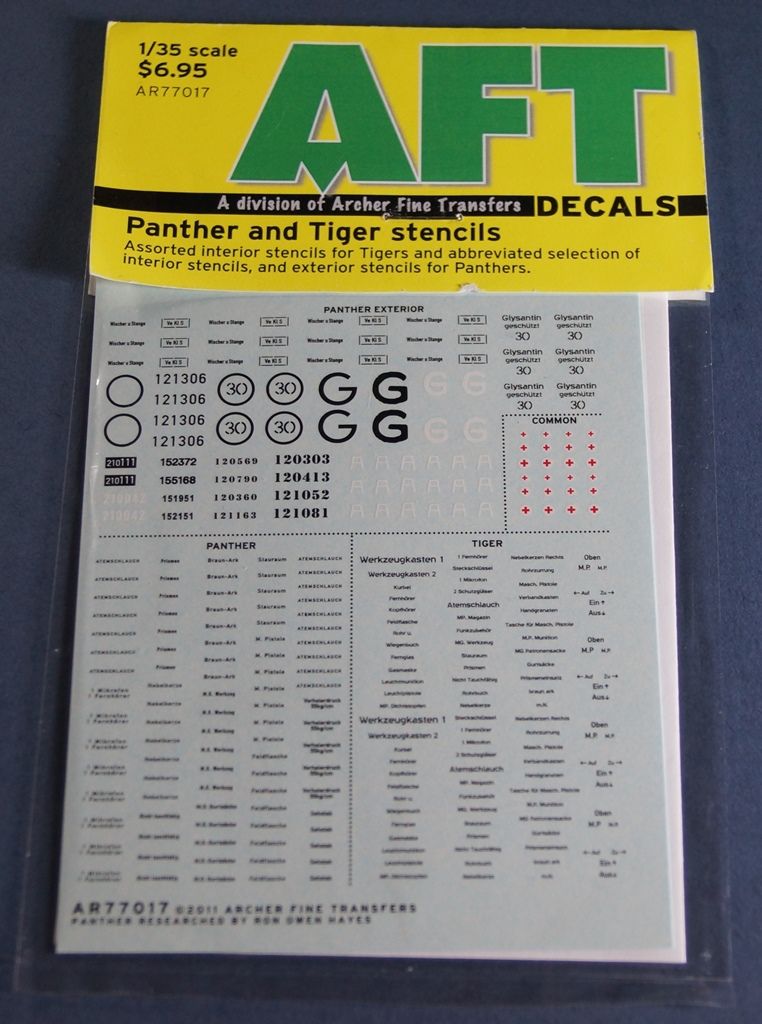 I am willing to alter the format of the build by purchasing the Meng Kingtiger and the about to be released interior and build the Meng and Takom kits side by side, comparing the builds as I go. (I even have a Dragon Kingtiger around somewhere). If you would like me to purchase the Meng Kits please let me know in the comments below. (Donít worry I am not seeking donations) and I will go ahead and buy it.
I expect to start the build next weekend and finish it (if I am building two kits) by midsummer.
Thanks for looking Ė and remember to let me know if you would like to see a side by side build.
S