It's been a while since I've done anything due to a few health issues but I'm going to "dip my toe" back into the building waters and reaquaint myself with the nuances involved in the build process (and writing about it too?).
I'm going to try building this for the "Poland 1939" Campaign and here is a picture of the kit.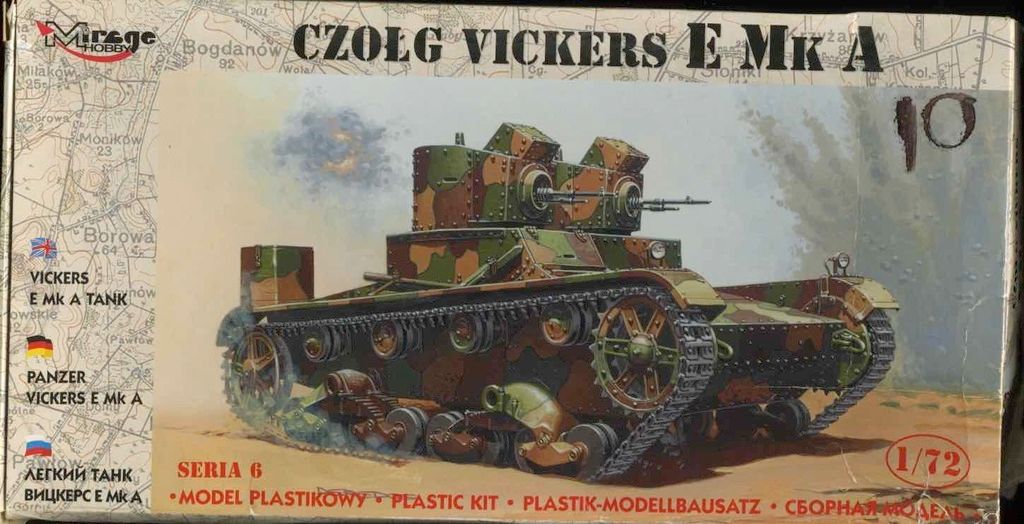 I finally started on the Vickers 6 Ton and the kit so far is living up to my lowest expectations.
The Mirage kit "appeared" to be a bit over engineered much like IBG kits. LOTS of parts but are/were they all necessary?
Spent a good part of yesterday afternoon constructing the lower hull tub (usually a one piece affair with Dragon and a few other companies). Locating features for assisting in parts placement are minimal and each part needed some time to be cleaned up due to the numerous sprue gates (attachment points). Example: the lower side panels:
Anyway, the end result, finally, was getting the lower hull finally together. There was a bit of warping of a couple of the parts and it'll need a bit of clean-up but at least I finally have something to act as a base for all the other pieces.
Here's were it stands(sits?).
Cheers,
Jan