THE CHASSIS
As I have said earlier, based on my experience with the Tamiya Dragon Wagon I started with a totally straight frame, big mistake, as seen here: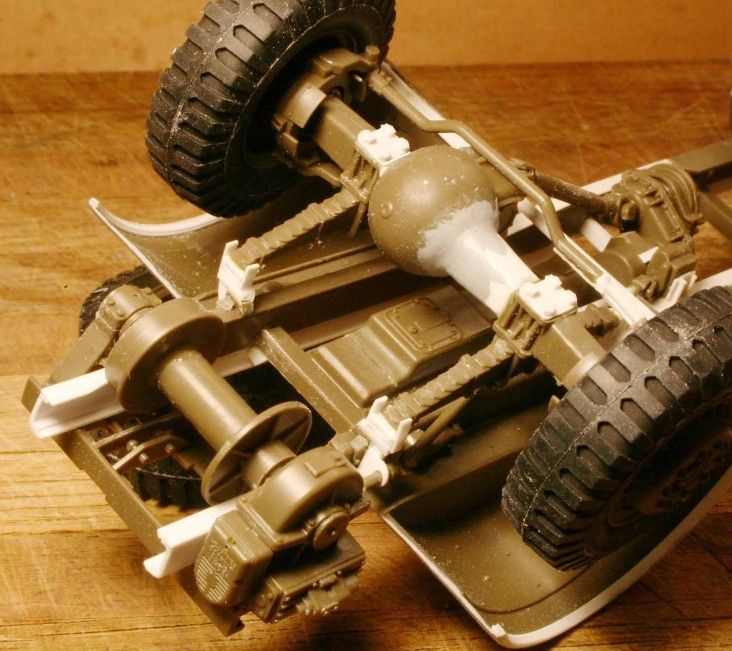 I also started with nearly straight leaf springs (WRONG) mounted to the top of the rear axles, common practice for almost all truck makers, but not Mack!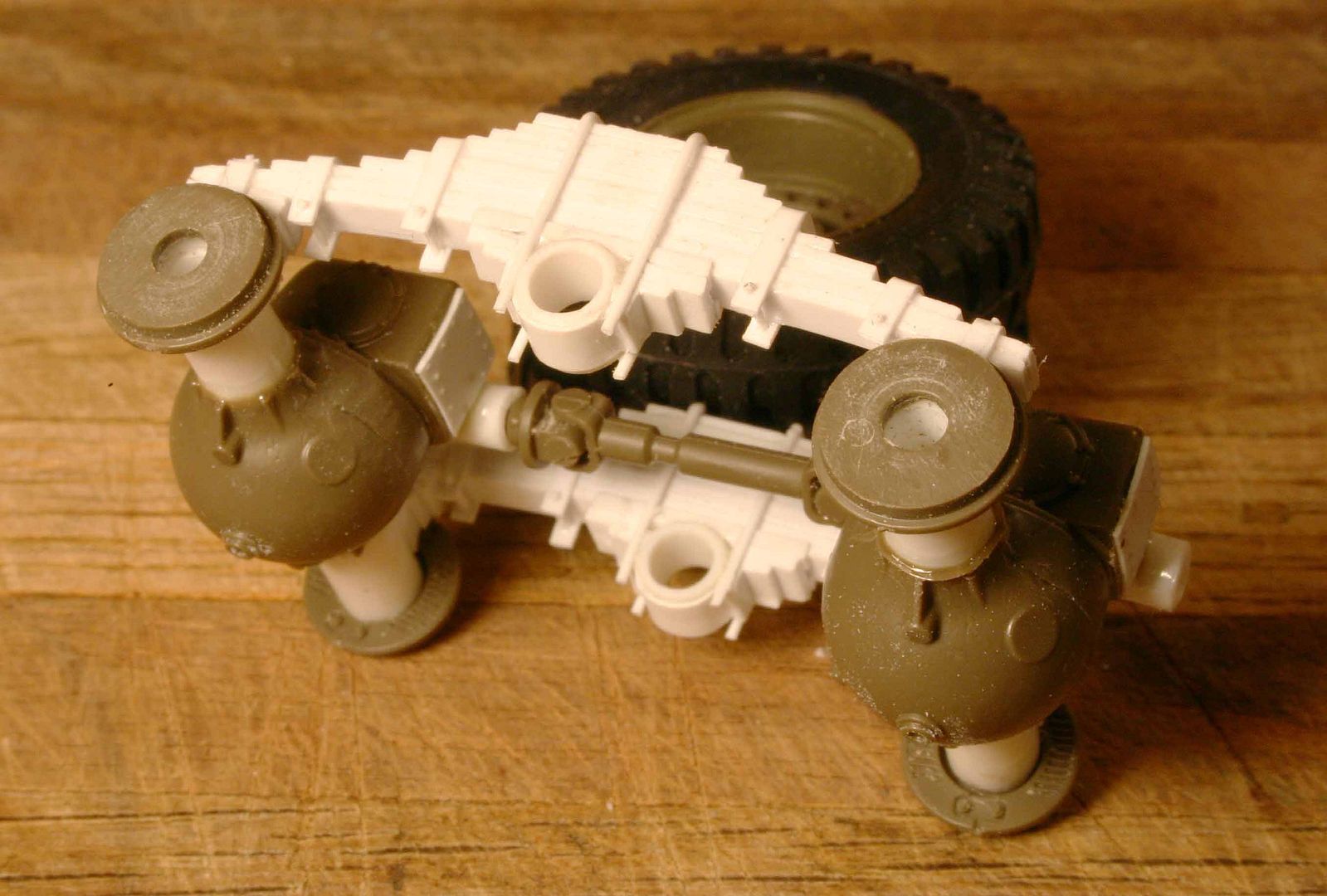 Again as said previously, this resulted in a chassis that rode WAY too tall in the saddle.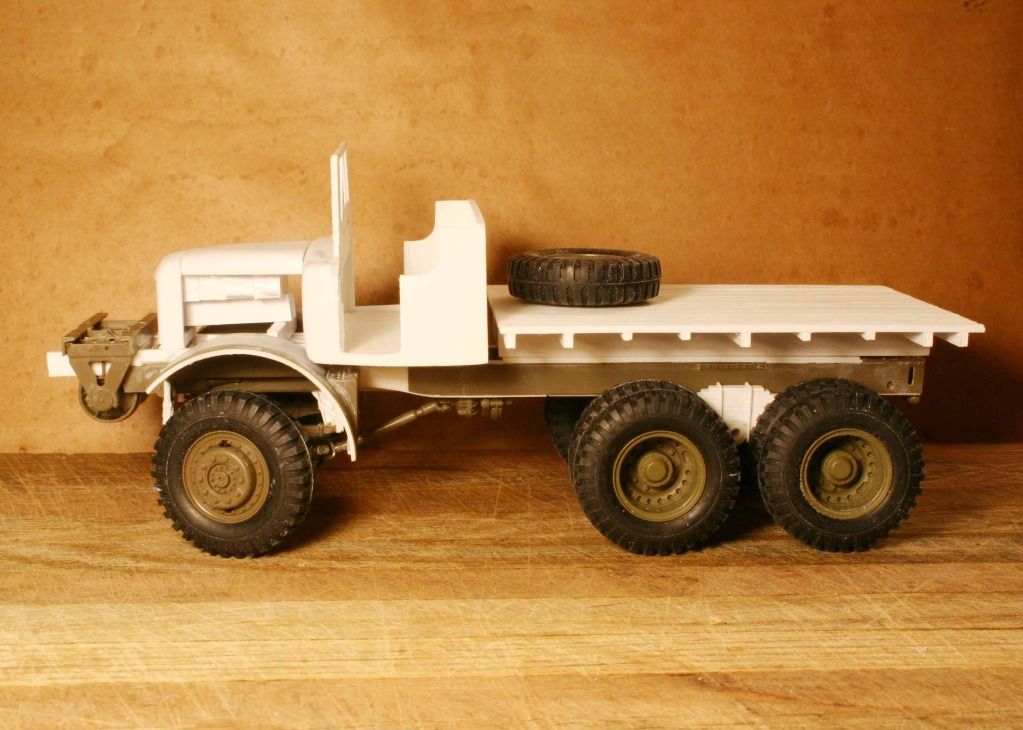 If you will check the frame side drawing posted earlier you will see that the Mack employed an off-set frame where the formed frame members make a vertical jog up and over the front axle. In this photo I have now added that vertical jog to the frame and STILL the vehicle is riding too high.