You can view the instructions here:
https://www.super-hobby.se/products/Ukrainian-T-84BM-Oplot-MBT.html#gallery_start
Indy-link, two parts per link: link molded with end-connectors + the upper part of the guide horn.
Assembled in a jig and then glued solid.
One issue is that the end conenctors are molded together with the links which is perfectly OK for straight sections but it doesn't look good when the track wraps around the sprocket and the idler.
Correcting this requires slicing off the end connectors and the lower part of the guide horn or central connector. Then you need to reassemble the link again.
I have done this for a couple of kits and the easiest way for me was to rebuild those links on the idlers and drive sprockets, using the wheels as guides to get it all straight.
If two track links are angled 20 degrees then the end connectors between them will be angled 10 degrees to the each track link. It divides the angle in two equal parts.
Double pin track on a Leopard AS1, link to full size image and the image itself (reduced size in this post)
http://www.grubbyfingersshop.com/walkaround_galleries/Leopard_AS1_Tank_Walkaround_27747_Jerilderie_2014/content/bin/images/large/Leopard_AS1_Tank_Walkaround_27747_Jeriderie_2014_26_GrubbyFingers.jpg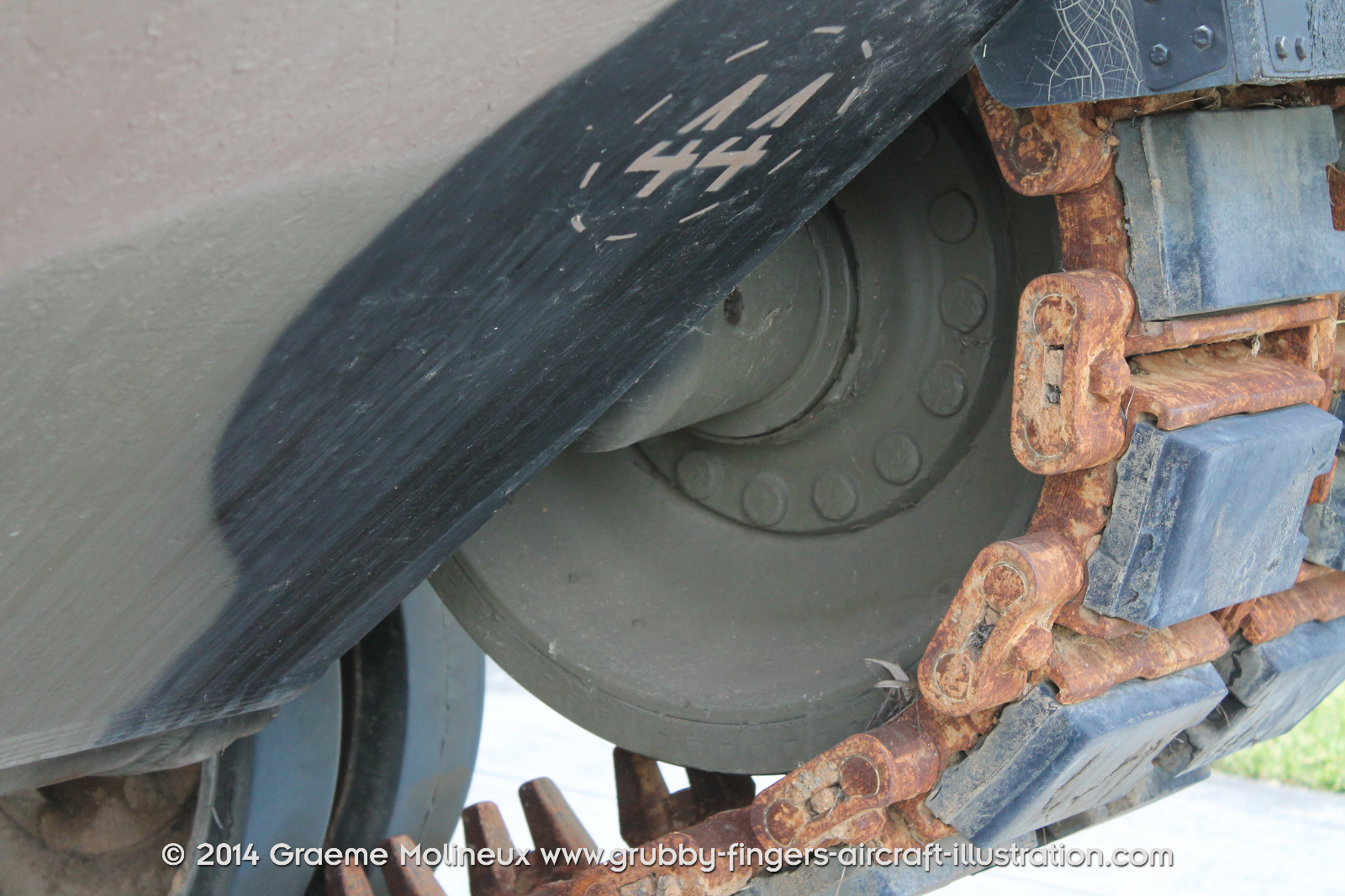 Image borrowed from GrubbyFingers walkarounds:
http://www.grubby-fingers-aircraft-illustration.com/Walkarounds_AFV_Armour.html
/ Robin