My latest build is an M3A3 Bradley CFV firing a TOW missile. I didn't take any in-progress pics as I seem to be in a build-build mode with the Covid work slowdown. I pushed through and seem to be only taking pics once they are complete.
I used the Kinetic M3A3 kit, which is an improved Orochi M3A3. Kinetic fixed pretty much all of the issues identified on the Orochi kit; described here in
my build review of the Orochi kit
.
I used some of a Voyager PE set on it, mainly because my kit was an early review sample and did not include any PE. I made a couple changes as well. I modified the front glacis ERA blocks to be narrower and mounted the light clusters onto the hull as opposed to on top of the ERA. This was just because I liked the look better, nothing wrong with the way the kit has them. I used PE mounting plates out of the Voyager set for this. I also used a few other pieces from the Voyager set such as the hold back mechanism for the rear door, engine and heater vent grills, Blue Force Tracker and its mount on top of the Gunner's Primary Sight, and a few other small pieces here and there.
I marked it as an M3A3 CFV from 1-4 CAV (Quarter Cav), 1st Infantry Division in Iraq about 2008. I made the bumper numbers and rear Bn ID board from computer printed decals. The rest of the decals are left over ones from other kits.
Without further ado, here it is.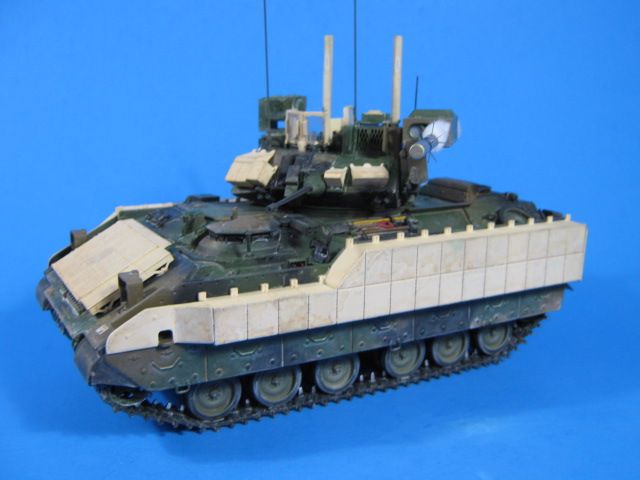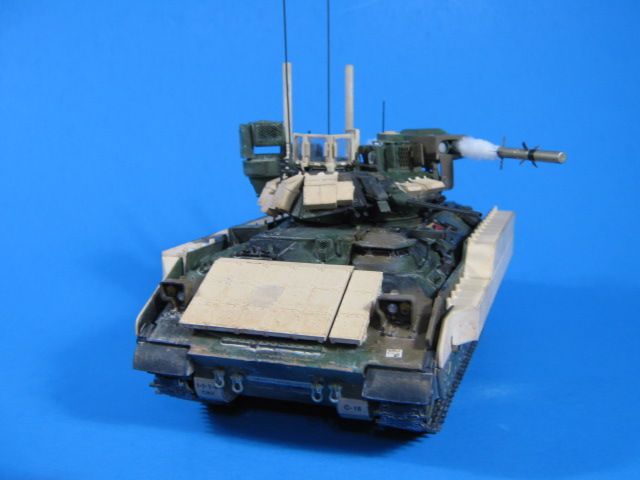 I also used a set of Meng sprockets and Bigfoot Tracks on it. I did this since the Kinetic kit comes with the newer T161 tracks and sprockets for them. The T161 tracks were introduced around 2015, however the ERA was last used in Iraq, which we withdrew combat forces from in 2011. The T-161 tracks were not used on any ERA mounted Bradleys in Iraq and should not be used if you use the ERA with this kit.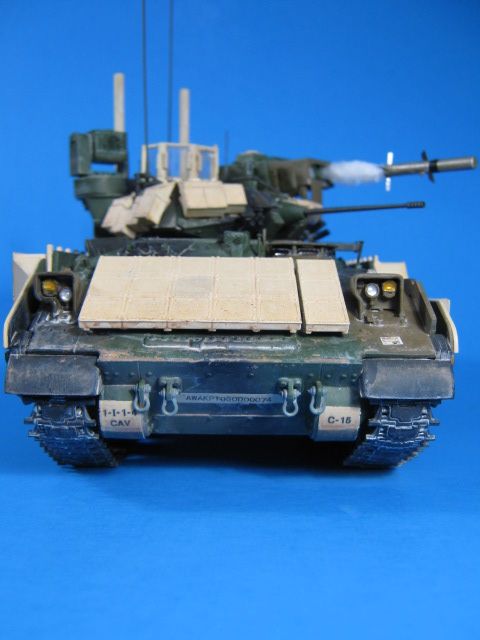 The TOW missile is from the Voyager set. It is a very nice resin and PE piece. It is also available as a two missile set by itself. I mounted it on a rod which I put through the TOW tube in the launcher and covered the rod with a bit of cotton from a cotton ball to represent the exhaust smoke.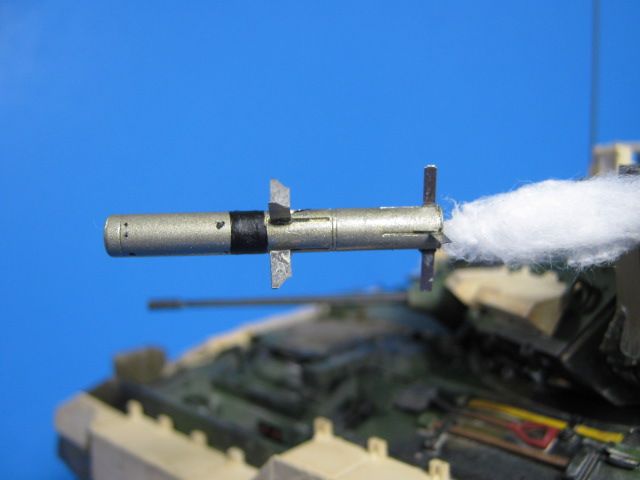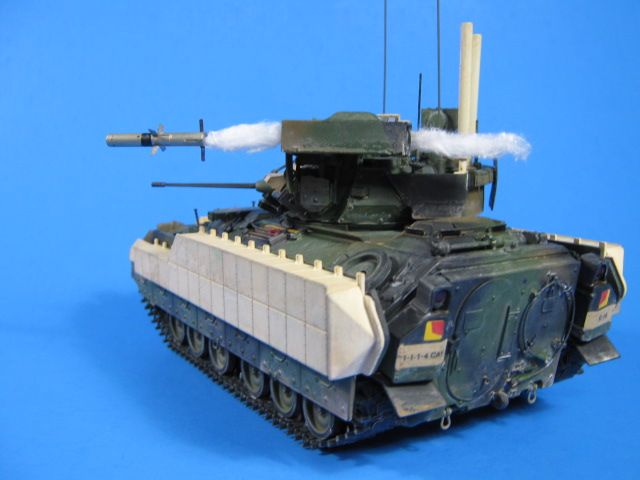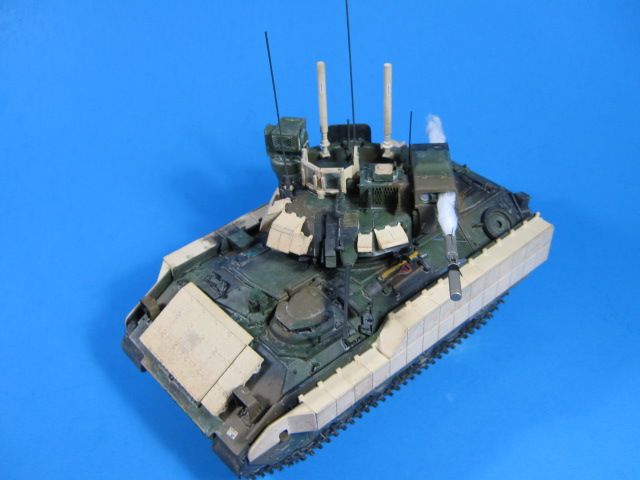 As always all comments are welcomed.