Hey all,
As a follow up to the review I did, im going to finish this building off and paint it/detail it.
so far, all is assembled, cracks filled, and some bricks rescribed (where I had to fill a few small gaps). I also scribed a little bit of brick pattern on the backside, as I plan on adding floors and other details.
a low light so you can see the details...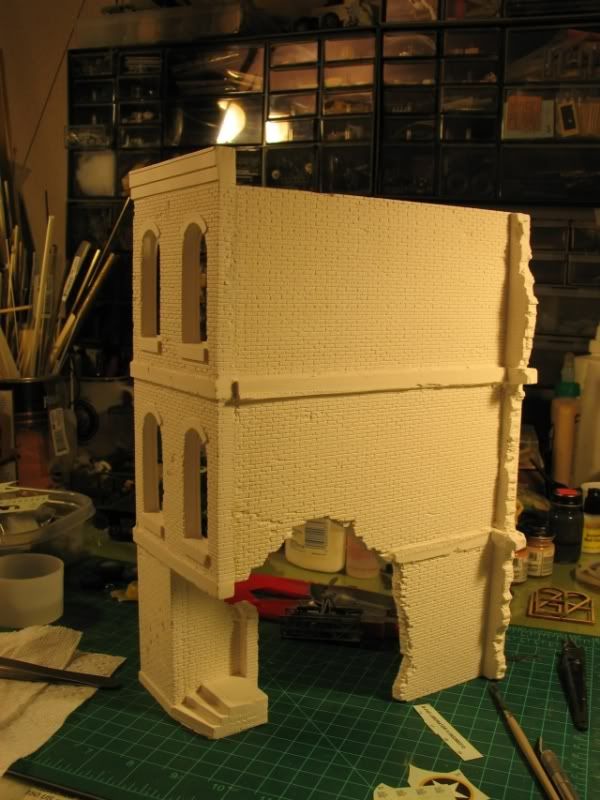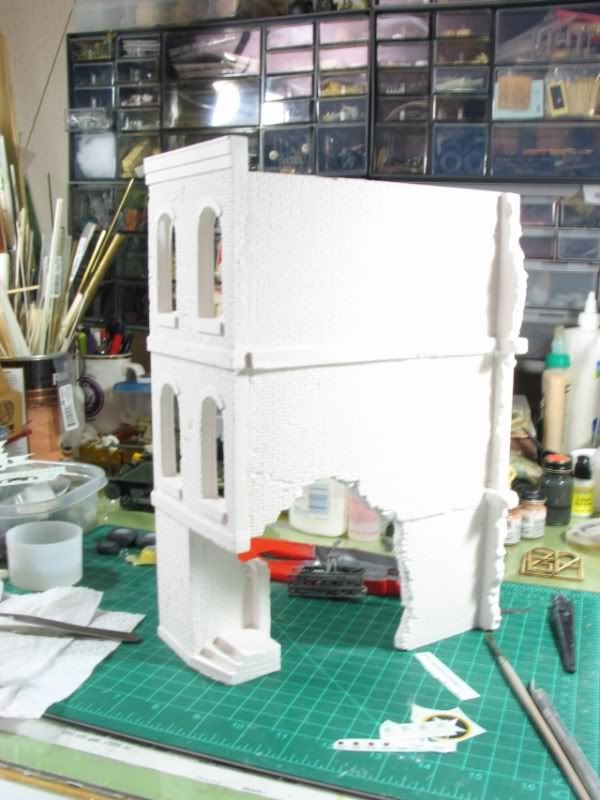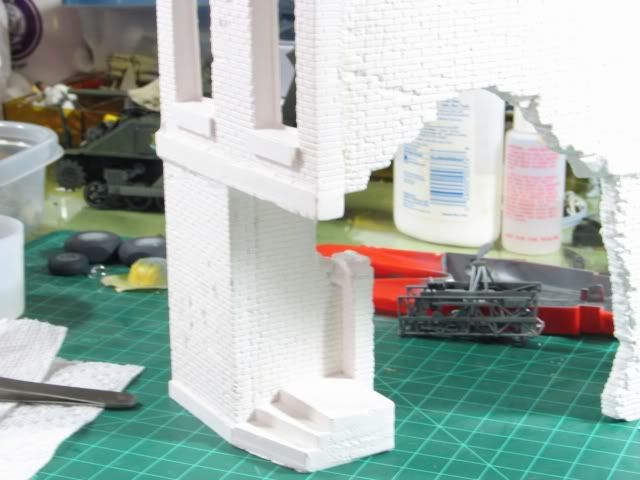 stay tuned for more!
Andy