Here is my latest build for a customer. It is the Trumpeter M1127 Stryker RV with Eduard add-on armor, slat armor, upper blast shields, and Rhino anti-IED device. It represents his Stryker here in Iraq.
Here is his:
I scratched the blast panels on the roof to fit the M1127 from 0.020 styrene sheet. I used the supports from the Edaurad set though. The slat was, shall we say, not very fun. I think it looks good in the end though. I scratched the Duke antenna (sand one on top of the winch), and the FM antenna under the net, out of styrene rod and a couple antenna bases. The sniper screen is built on a frame of styrene square stock. The screen itself is medical gauze soaked in coffee to stain it tan. I also added wiring on the smoke grenade launchers, the headlights, and the LRSS and its mount. I added the drivers viewer next to the driver's hatch as well. The lower blast panels over the wheels are made out of sheet styrene as well. They have 3 layers of spaced armor, 2 0.020 sheets, and one 0.060 sheet in the back, with spacers in between. Overall, it was a pretty good kit and I am happy with it.
Here it is in the raw.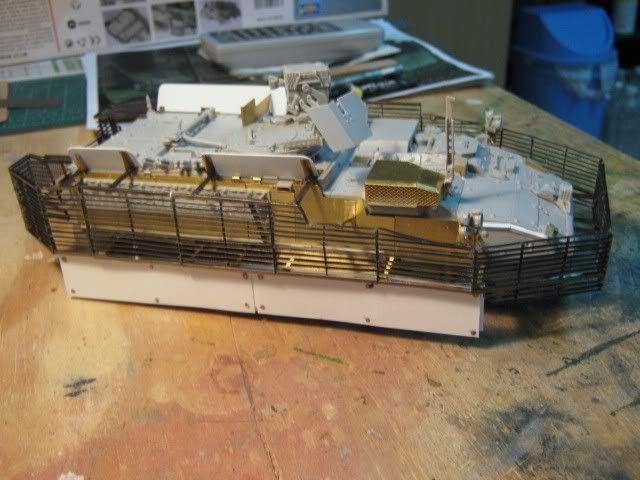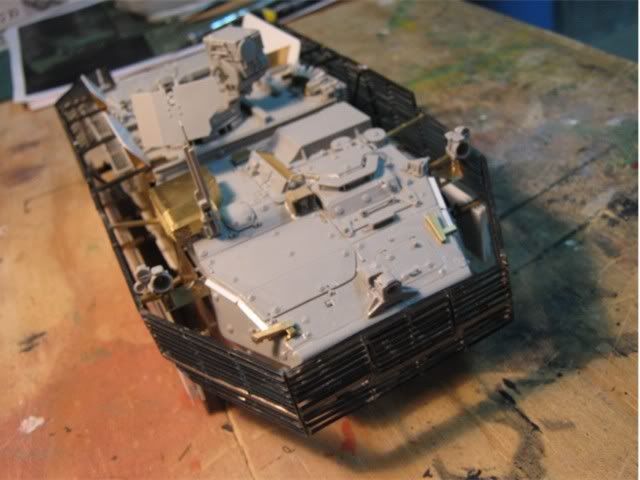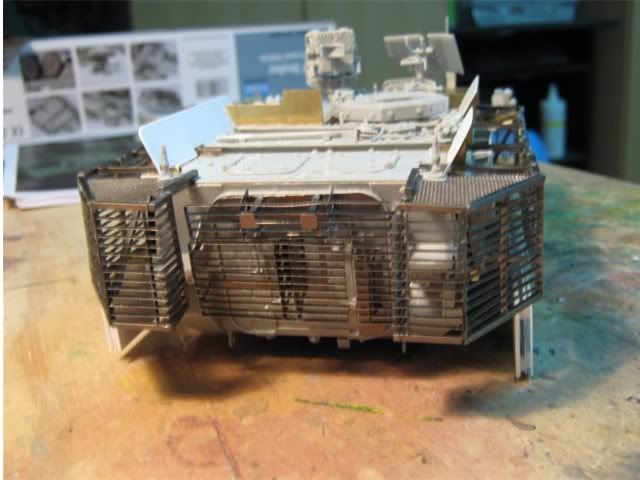 And done:
More can be seen
here.
As always, all comments welcome.