After building a bunch of Abrams, I am getting back to some artillery pieces.
My latest build is the Mouse House M119 105mm towed howitzer. This is the current light howitzer used by US forces since about 1994.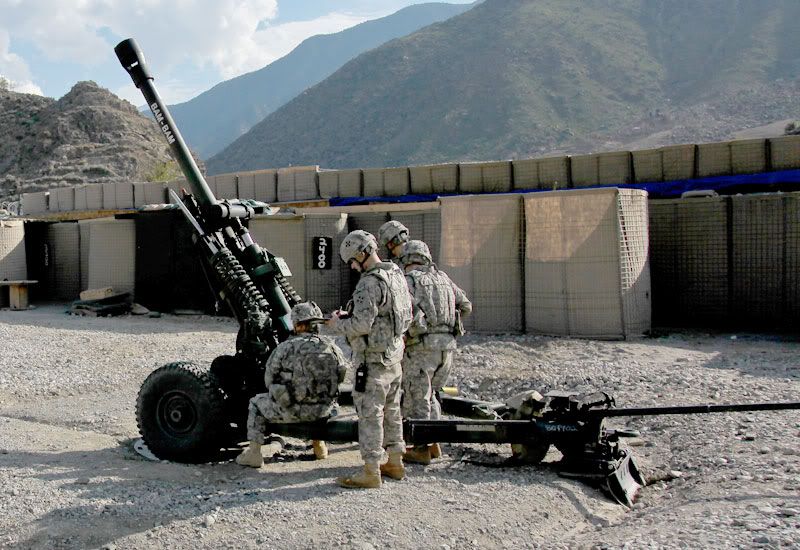 The kit is an all resin affair from Australia. Overall it is pretty nice kit. The casting is good with a bit of flash, but not too much to deal with. The parts were marked well, with large numbers on the pour blocks. The instructions are horrible though. They are basically blurry pics with arrows pointing to nondescript areas to attach the parts. I used photos from Prime Portal and pics of my brother Mike "Redleg12"'s build of the same kit as a references in lieu of the directions to assist in where the parts went. I have also served on M119s, so I used what I remembered as well.
I updated the kit to M119A1 standards as well as adding a couple US items. First, I cut off the conical ends on the recuperator bottle on top of the barrel so they are flat and added a couple bolt plates there. I also added the chronograph bracket on top of the forward cross member above the barrel. Next, I added a section of tubing that runs down the right side of the cradle up to the breech. Lastly, I added the pole at the end of the cradle used to move the gun laterally to adjust fire.
Here are the pics.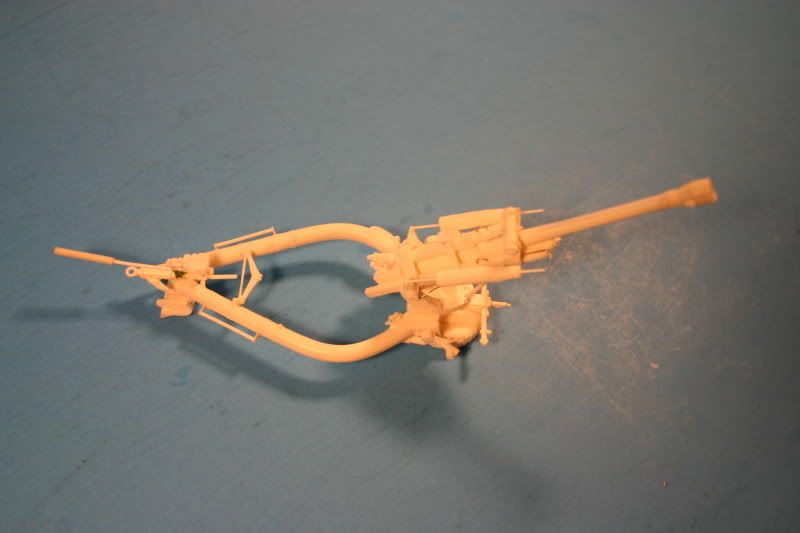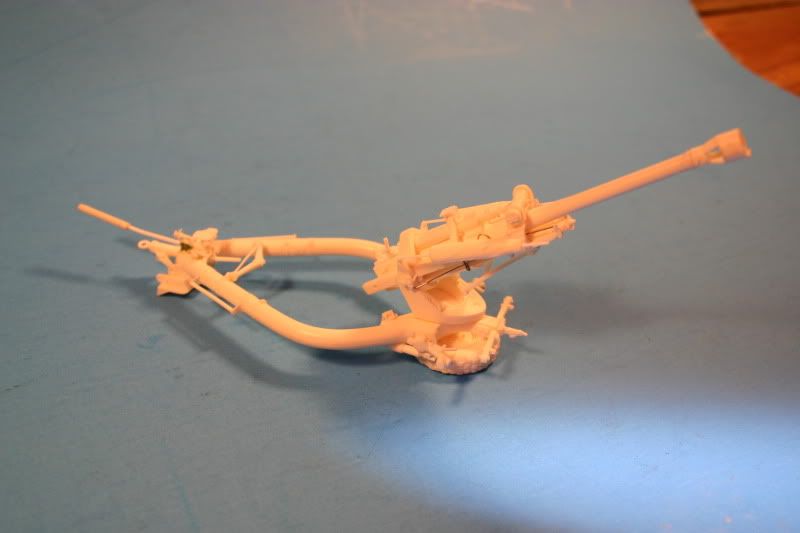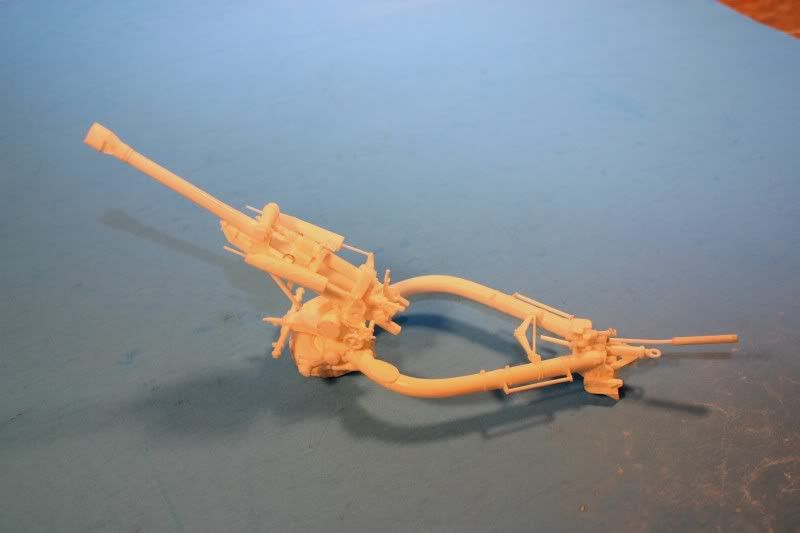 That's it so far. Next up is some paint and accessories. I will be doing a small dio for it on a firing point, possibly with a couple figures. I'll keep you posted.
As always, all comments welcomed.
Thanks for looking.