Greetings fellow Braille Scalers.
I am currently doing a build review of the new release of the Dragon Type 97 Chi Ha tank. I wasn't originally intending to post anything here but since it is entered in the "Out of the Box" campaign I though I'd share some of it with the community. In a sense this is what they call a "teaser" and you'll have to read the full review for any specifics and more pictures.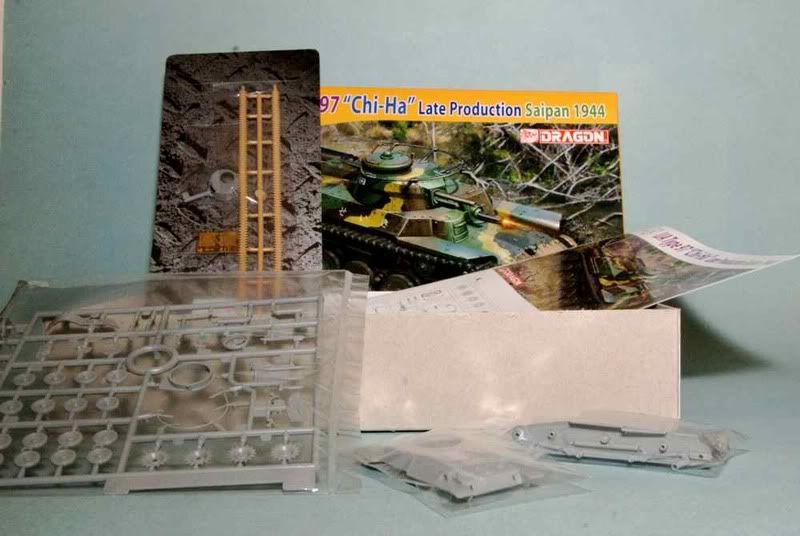 The detail on this kit is really nice but it's not without a few glitches. For a change I started with the suspension which is also the first two steps of the suspension. The idlers are in halves so one must make sure that the teeth line up.
Next was the construction of the dual bogies for the centre two positions. The front and rear most single pair are slide moulded in one piece. Sadly these single pair have no detail on their inside portion.
First picture is with the front and rear pair attached and return rollers on. The second picture is with the idlers attached. The idlers have very nice detail even down to open holes and are a one piece slide moulding.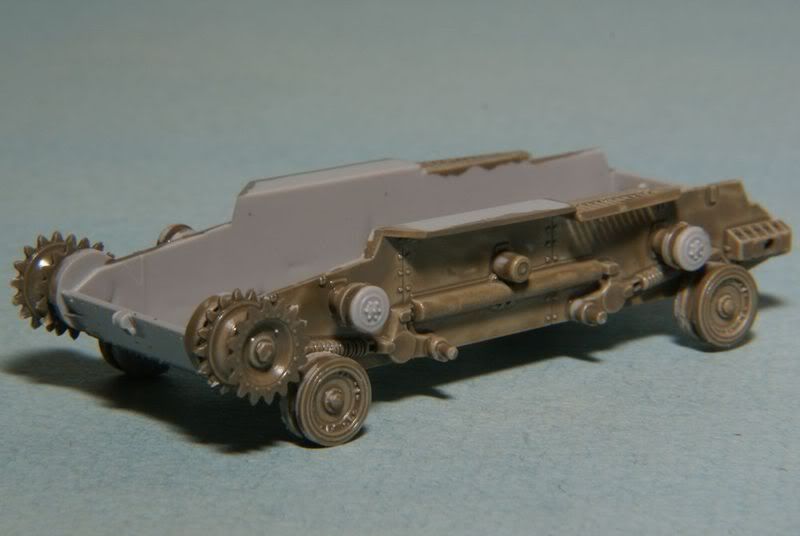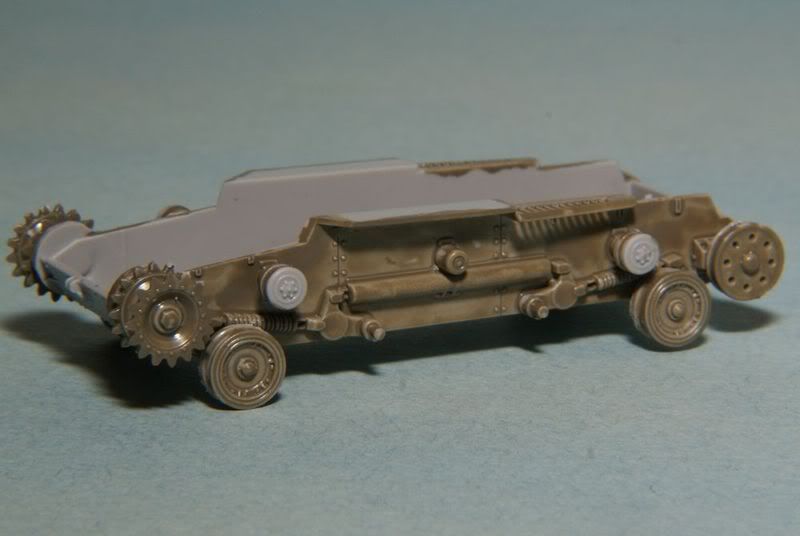 Last for this post is the attachment of the first of the bogies. after dry fitting the second unit It was obvious that the front and rear single pairs do not rest totally on the level surface but are raised about 1/2 millimetre. With the tracks on it may not be obvious and I can't say if this is a flaw in the kit or an intended feature.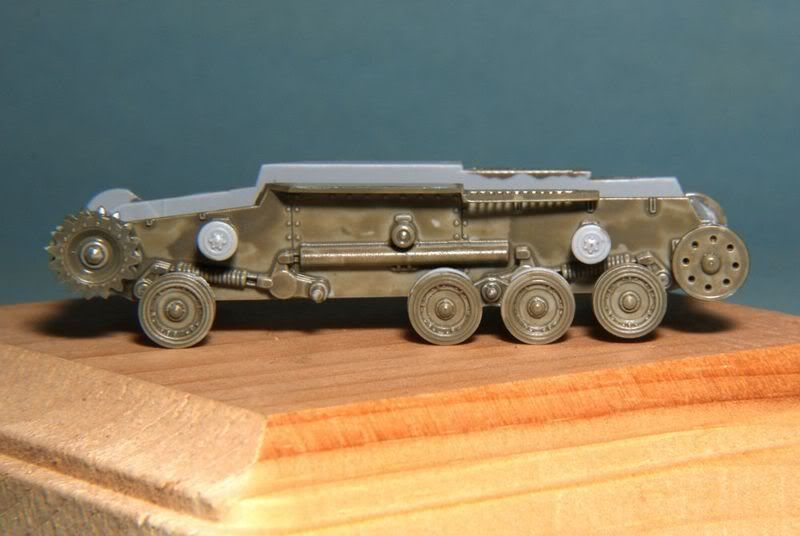 Parts fit varies from snug to rather loose and there is enough play in the bogies to allow them to be posed as if they are going over rough ground. Comments and questions are always welcome but with the latter I may not answer them fully until the review is up. That's it for now.
Cheers,
Jan