You are viewing the archived version of the site.
Go to armorama.com for the current dynamic site!
Armor/AFV
For discussions on tanks, artillery, jeeps, etc.
REVIEW
Soviet Earthmover BELORUS
Posted: Monday, August 13, 2012 - 04:29 AM UTC
The Belarus is finnaly ready!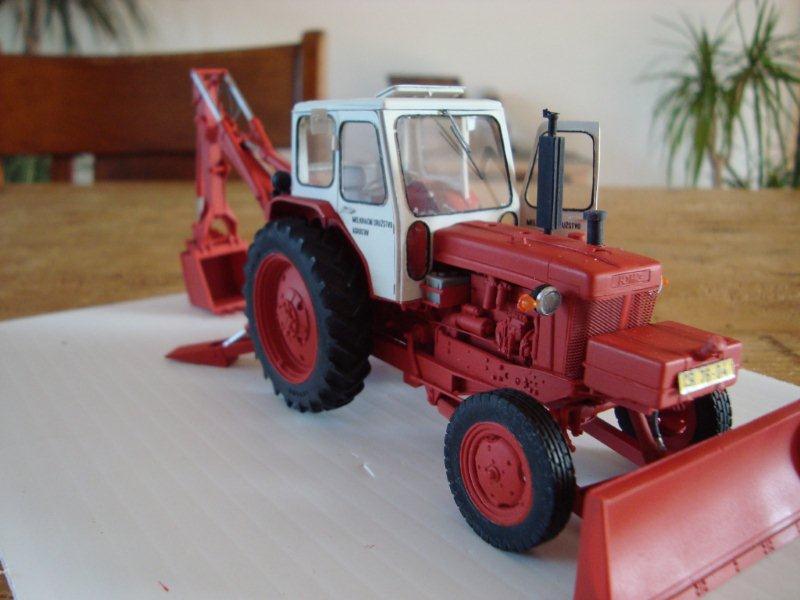 More pictures you will find [url=http://www.farmerforum.nl/viewtopic.php?f=113&t=3010&start=149]here[/url
Posted: Saturday, June 30, 2012 - 08:58 PM UTC
On
Farmerforum.nl
there is a very detailed building review of the Belarus UMZ-M6. It's writing in dutch, but at the footer you can use google translate in your own languages.
Croatia Hrvatska
Joined: January 29, 2011
KitMaker: 977 posts
Armorama: 553 posts
Posted: Wednesday, August 31, 2011 - 10:05 AM UTC
Very nice review,thank you Jim.
I love the kit but it's just too much for my budget
.
staff_Jim
Publisher
New Hampshire,
United States
Joined: December 15, 2001
KitMaker: 12,571 posts
Armorama: 6,599 posts
Posted: Wednesday, August 31, 2011 - 10:00 AM UTC
In looking at this new release from Plus Model we learn a lot of new things about Belorussia, Belarus, and just how well made some Minsk-made tractors were put together.
Link to Item
If you have comments or questions please post them here.
Thanks!
| | |
| --- | --- |
| | |