Hello all,
This kit has been in my stash for a couple of weeks, screaming "build me!!"
So, I thought I'd have a little go at it, and move between this and my M1070 Tractor unit. I can tell you, working on this kit after a Month of working on my Hobby Boss M1000 trailer is not easy!!
The couple of dry fitted parts that follow have taken quite a few hours. Nothing fits, everything is flashed and the instructions are in error.
This is the rear right unit.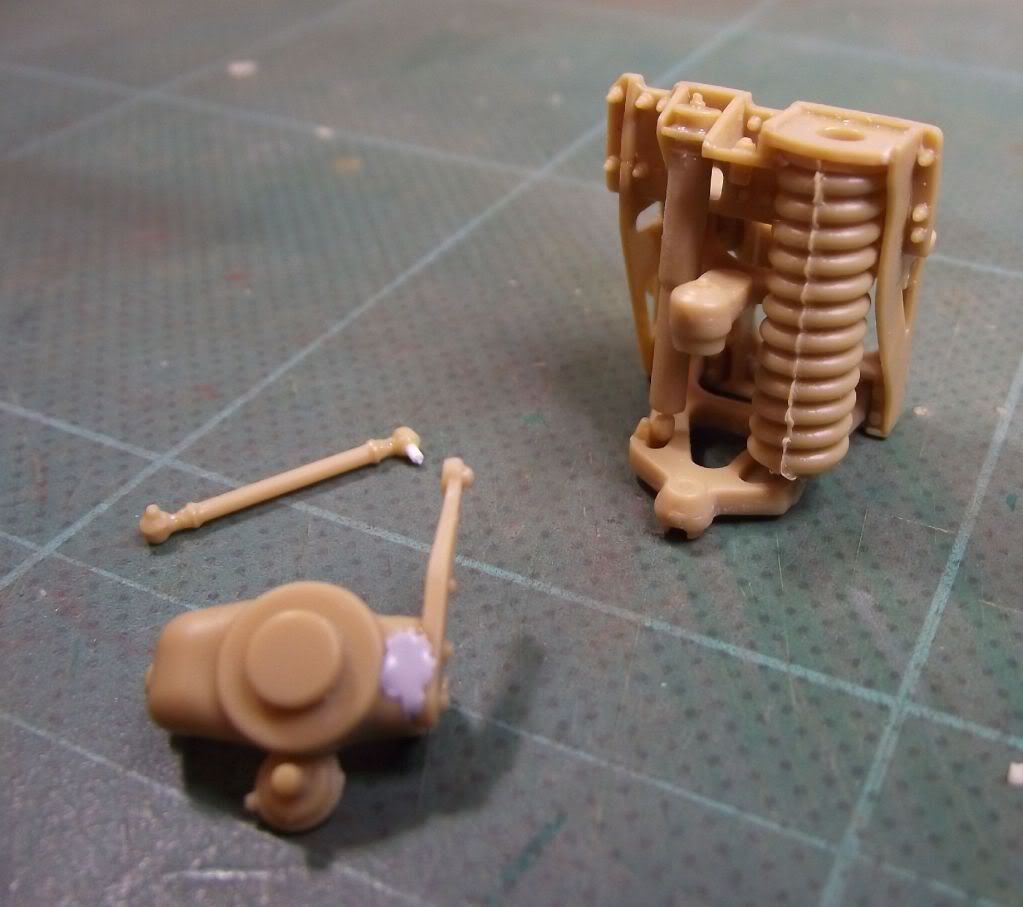 You'll notice the spring is horrible, though workable, so i thought I'd try and improve things a little??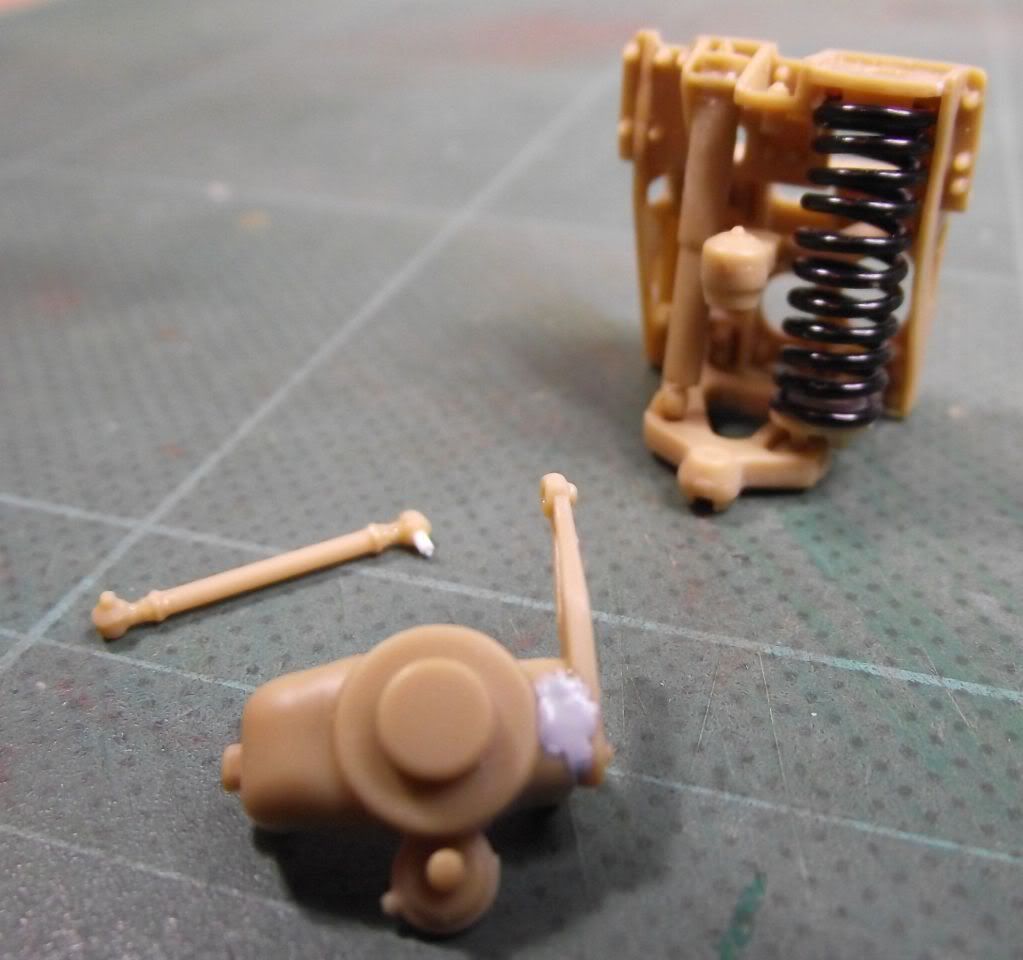 I think it looks a lot better. I've made the spring with copper wire.
I've marked up my instruction manual, and photographed it to show you the errors in section 2. please don't sue me Panda, I just want to show my discovery of your error.
As a closing point, I LOVE this kit!! I thoroughly enjoy struggling with these difficult kits, they're so much more fun than shake and bake kits.
Thanks for looking
Nige