Greetings all!
I've wanted to participate in the Panther Campaign on Armorama from the outset but alas, a Panther kit in an acceptable scale proved ellusive. Thanks to a Dragon Panther D review sample coming my way I figured now was as good a time as any. Like I don't have enough things in the works at the moment.
The In-Box Review can be found
HERE
.
Firstly, the required unstarted kit.
It's the Dragon 1/72 Panther D, kit #7494. I just managed a bit of preliminary work, mainly painting the running gear, and started to define the rubber portion of the road wheels.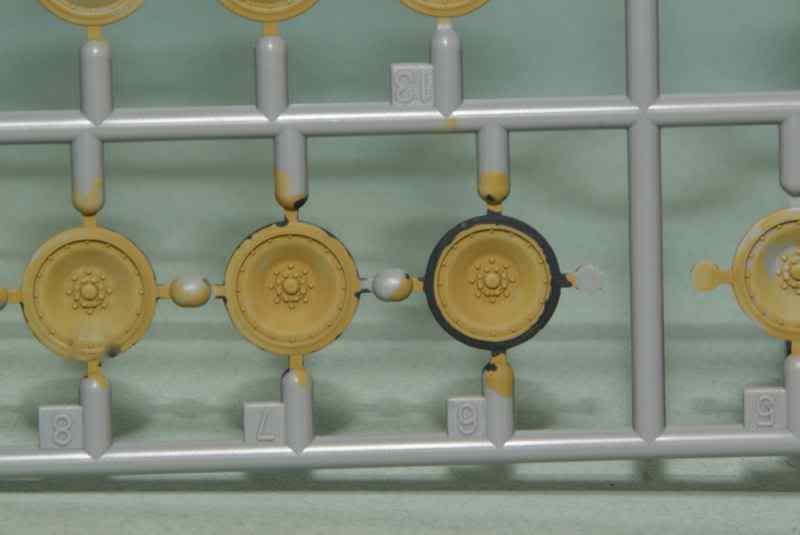 The detail on all the road wheels is superb, considering the scale.
It's too bad that most of it won't be seen due to the interleaving nature of the suspension.
The kit is like several newer Dragon kits in that it's a combination of excessive simplification is some respects but with fine and minute detail in certain areas. The nature in general seems rather contradictory.
The first area that needed attention was certain turret details. The kit contains NO PE or even styrene lifting eyes, just these moulded on blobs of plastic. Using a pin-vise and increasing sized drills I bored out the "blobs" to form better representations of these eyes. Here are a couple of images after initial drilling.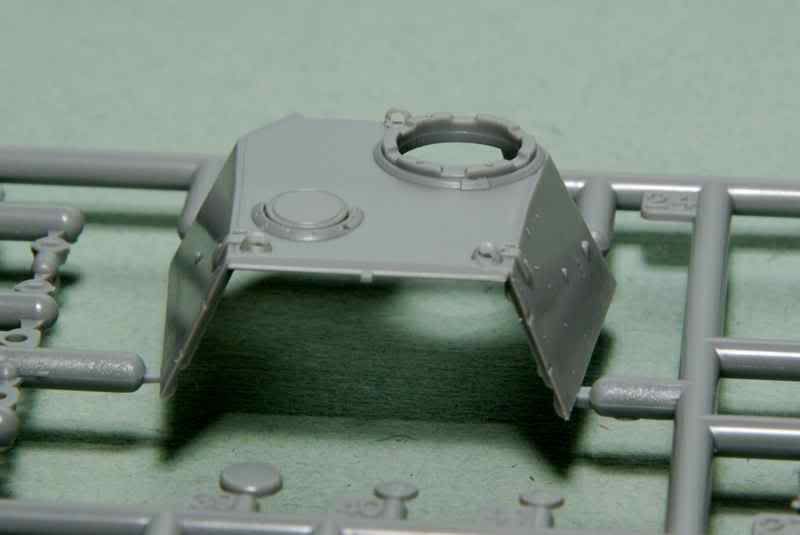 I'll clean them up a bit better later as the build progresses.
I've read that the hull hatch handles are in the wrong location for this variant and again they are just moulded on representations. A fine chisel tool was used to remove the offending plastic.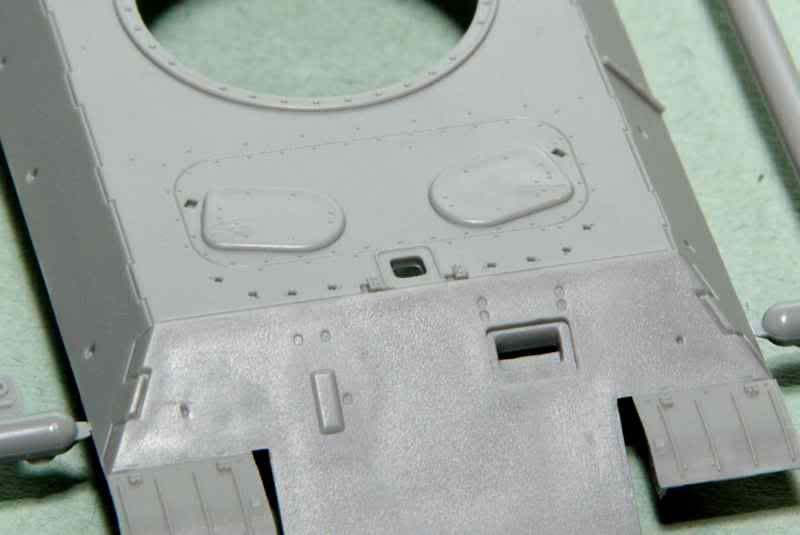 Obviously, this won't be an OOTB as this kit just cries out for attention that Dragon failed to provide. As I have a few other builds in the works at the moment this one will have to share time with them. After looking at the instructions I'll probably concentrate on completing the suspension first which is the first two steps of eight.
Cheers,
Jan