hi all,
in the latest weeks I started a new project, wich I supposed to be less demanding: starting with the old (really very old) italeri's kit, I tried to build a convincent snowplow at work on a mountain road, just adding a plusmodels blade... how far I was from true!!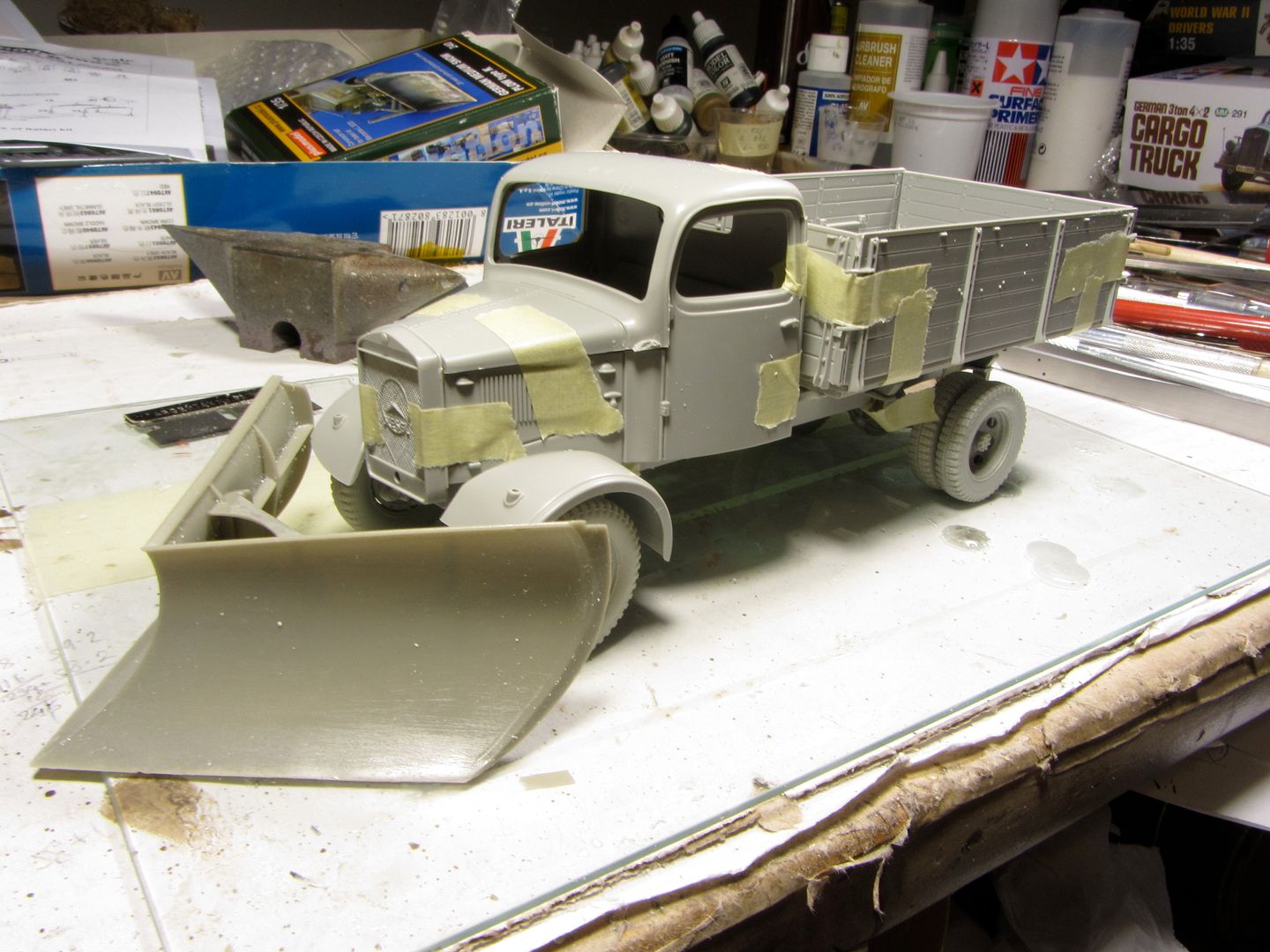 soon 8 discovered that the front leaf springs hold points are totally incorrect, as the leaf springs themself..
well, also the engine is wrong... actually the L3000 mounted a four cylinder diesel...
so, I elected to redo them totally, using a PE set from minor. a really nice set:
the improvement is evident...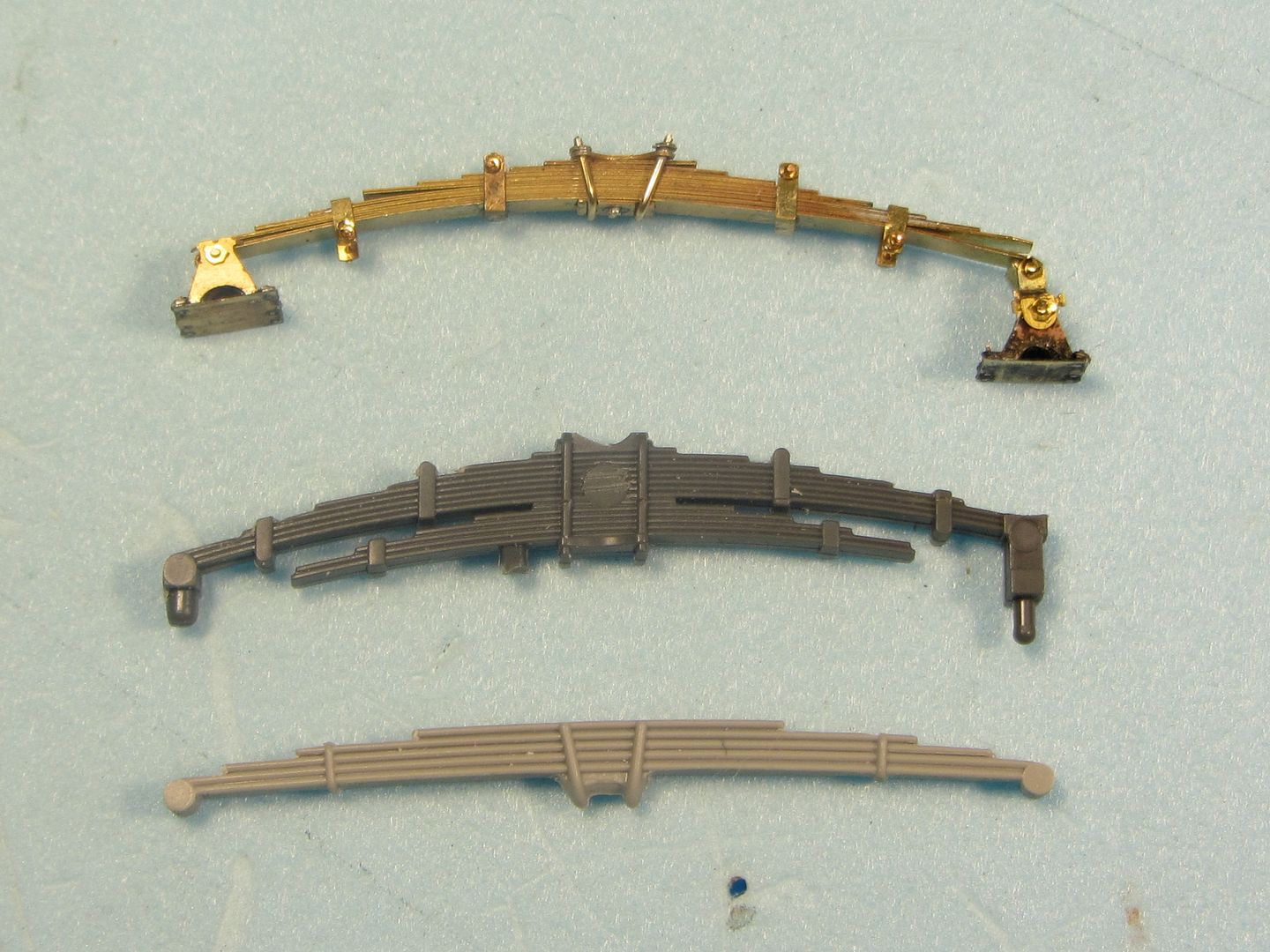 and being careful, it's workable!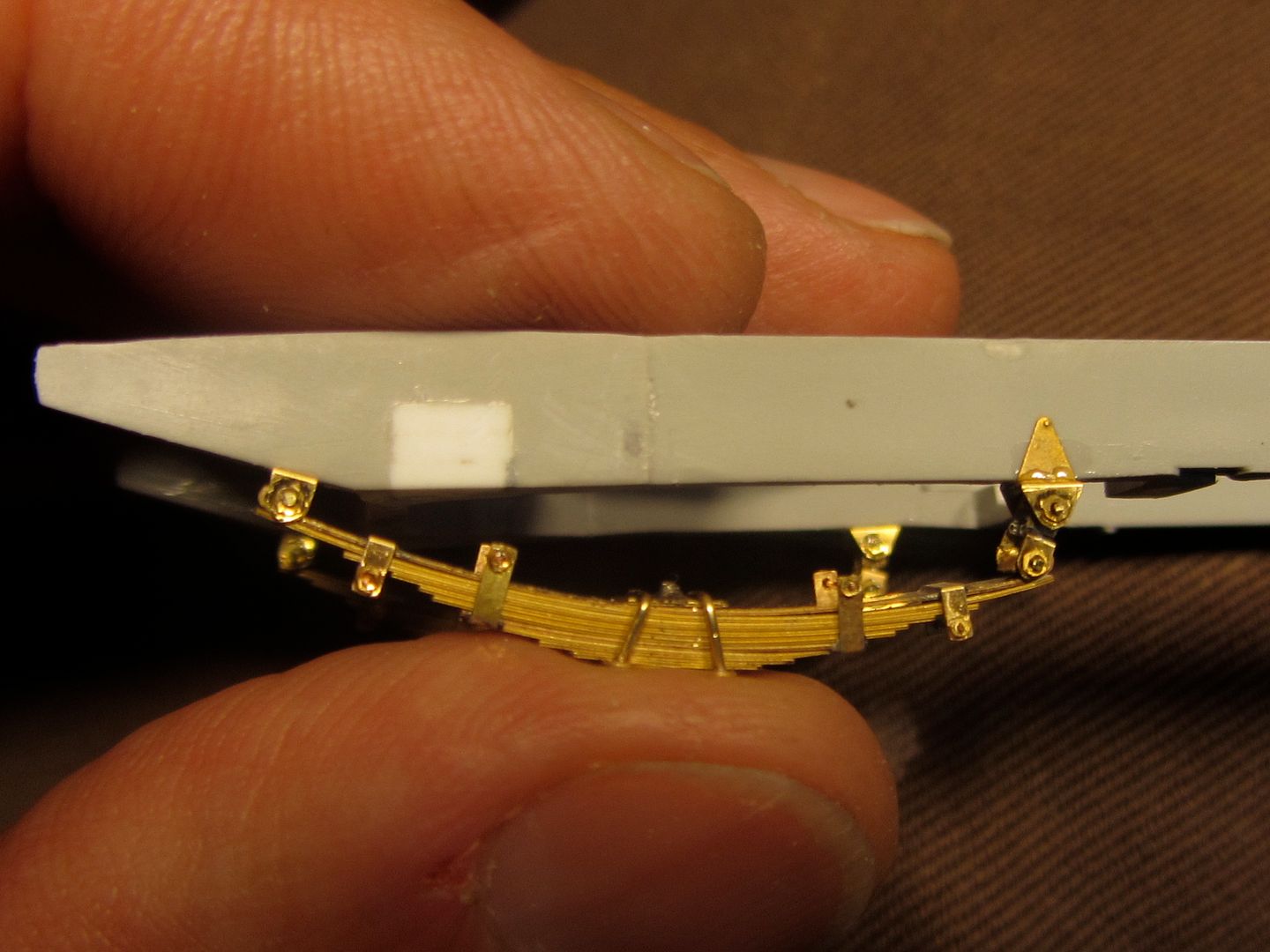 since also the chassis's crossbars where wrong, i rebuild them with brass sheet.