After having done a build review of this kit and in between working on two campaign builds, I decided to see what I could do in finishing this one.
Anyone interested can find the review at this
LINK
. There are only two painting and marking options, either basic all grey or sand with red-brown and green stripes. I will attempt to do the later scheme. The most disappointing part of this kit is the styrene anti-grenade screen superstructure. I have had some luck painting moulded on screening with the 223 version so this will be an attempt to see what I can do. It's a definite learning experience.
Before starting on the screening I wanted to try my hand at hand brushing a simulated soft-edge camouflage. This too is an experiment and was developed with help from my SWMBO and required a small #2 Filbert brush. I am using Tamiya acrylic paints for this project. I wanted to try this brush method as due to the small size of this vehicle and its extreme contours airbrushing seemed near impossible.
Here's the initial attempt to see if there is a potential.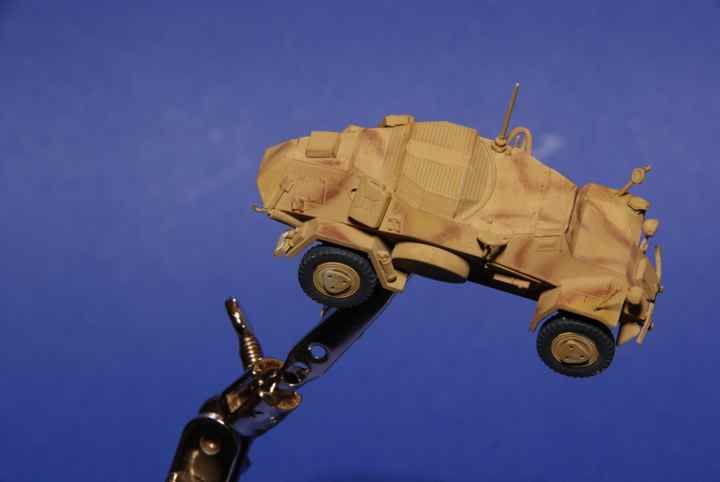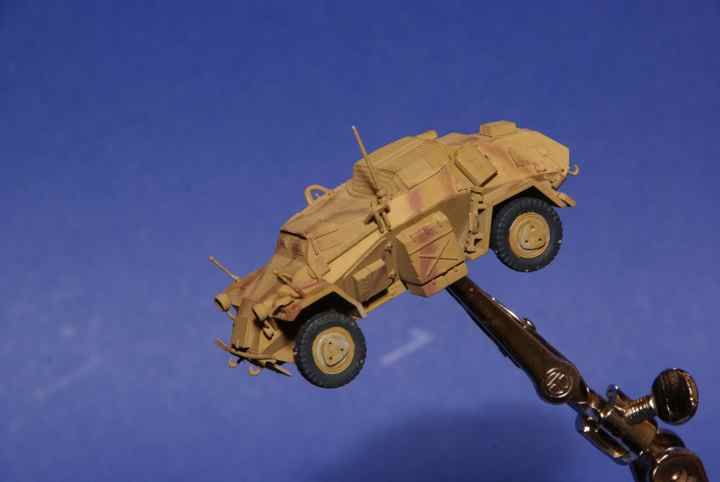 Obviously one will have to repeat this process two or three times to achieve something that looks acceptable. The red-brown paint is mixed with a Delta Ceramcoat Glaze additive that makes the paint behave more like a water colour in that it makes it more transparent.
As the above painting seemed somewhat successful I decided to see what could be done with the screening. For the first step I used a thin or very diluted wash of a craft acrylic called "Lamp Black."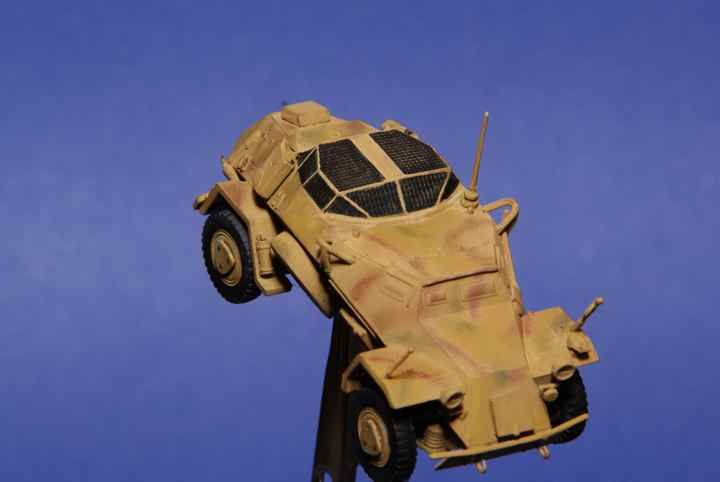 Once that was dry I floated a medium grey filter/wash over the screening to temper the black. After that dried I very lightly dry brushed the screening with the vehicle's base colour (Tamiya Dark Yellow).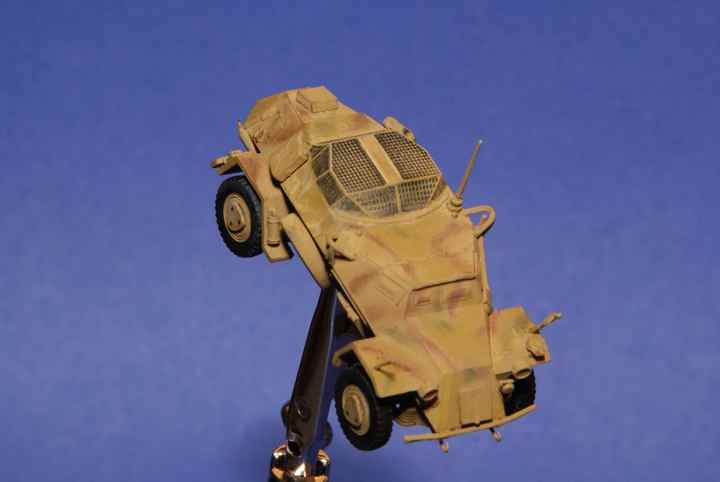 One thing that I noted in doing this is that the definition of the screening is most prominent on the top and quite a bit lighter on the slanted sides. I'll see what will happen when I try to do another dry brushing of the Dark yellow.
Cheers,
Jan