I have started this Blog here so that there will be some place for it to reside and perhaps be linked the the review of the following at a future time.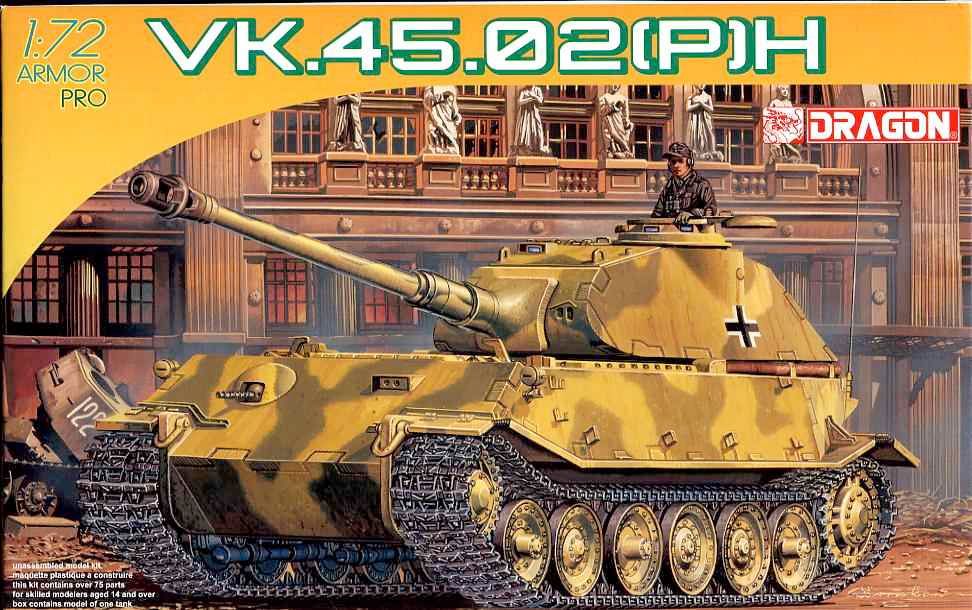 For those interested you can find the review
HERE
. As this is low on the priority list it may be slow in seeing updates.
Fitting the Tracks
==================
After a bit of experimenting it became apparent that the track was too tight. It caused the tracks to rub up against the fenders so I decided to stretch it a bit.
As I mention in the review announcemnt, the track needs to be wrapped around the front sprocket before putting the sprocket in place. It is a pleasant and secure press fit, almost ideal. You can judge by the picture as to how it looks.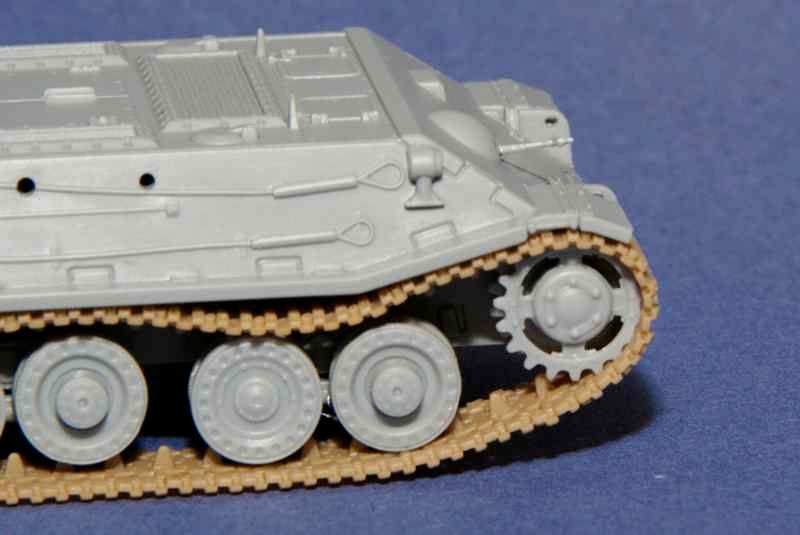 While I didn't expect an issue with fitting the track around the rear sprocket I still only lightly tacked the two halves together. This proved fortuitous as I couldn't get the track around the joined halves. I pried the pieces apart with little effort or damage and tried to place the track around the inner half. It's hardly perfect but at least it went around.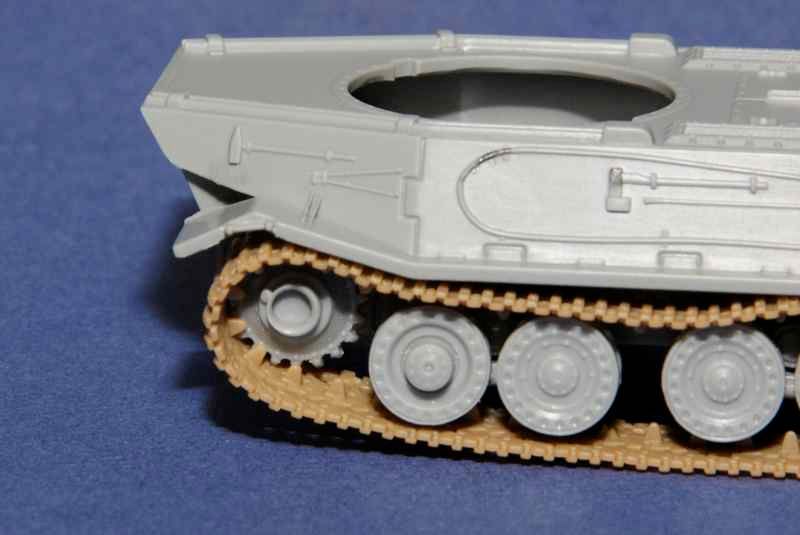 The outer half of the sprocket has a locating pin and a pretty snug fit. After getting the track somewhat on I attempted to put on the second half.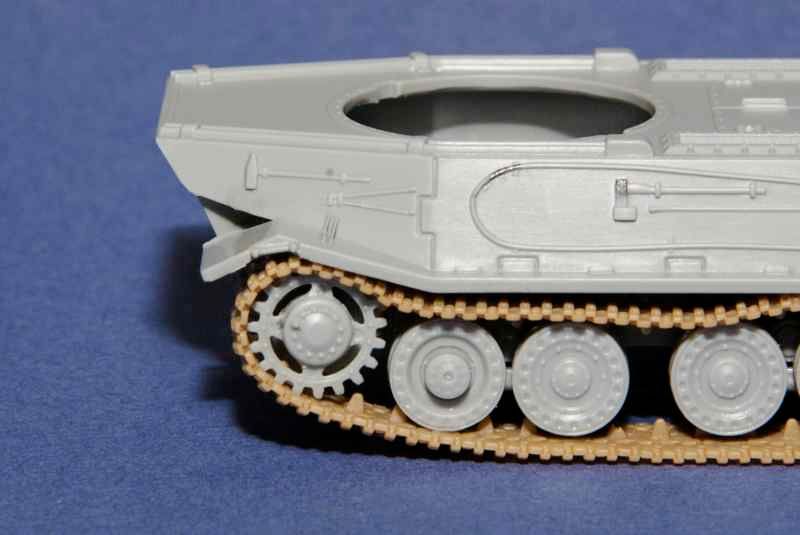 Finally, here's the overall look of the right suspension. Obviously it'll need some work but this at least gives an idea of what's involved.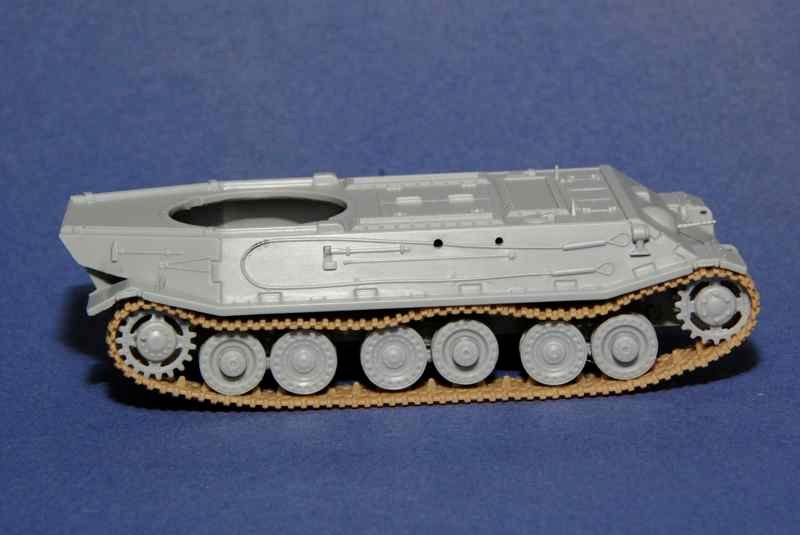 Cheers,
Jan