Got a figure to build and I was given carte blanche so..... this is my favorite charactor from the superb movie "Battleground" released in 1949 and acclaimed by critics and veterans alike.
I wanted to capture the "Sarge" named Kinney at the end of the film when they are limping/shuffling out of Bastogne,depleted in numbers,frostbitten,cold, tired and very dirty. But when the Glidermen see some legs approaching in the opposite direction they won't be taken for a"bunch of Wacs" and so pull themselves into a cadence count and proudly leave the"battlegound" with heads held high and singing an appropriate "Jody Song".
I made a very quick guide sketch from the you-tube sequence of Kinney to start with.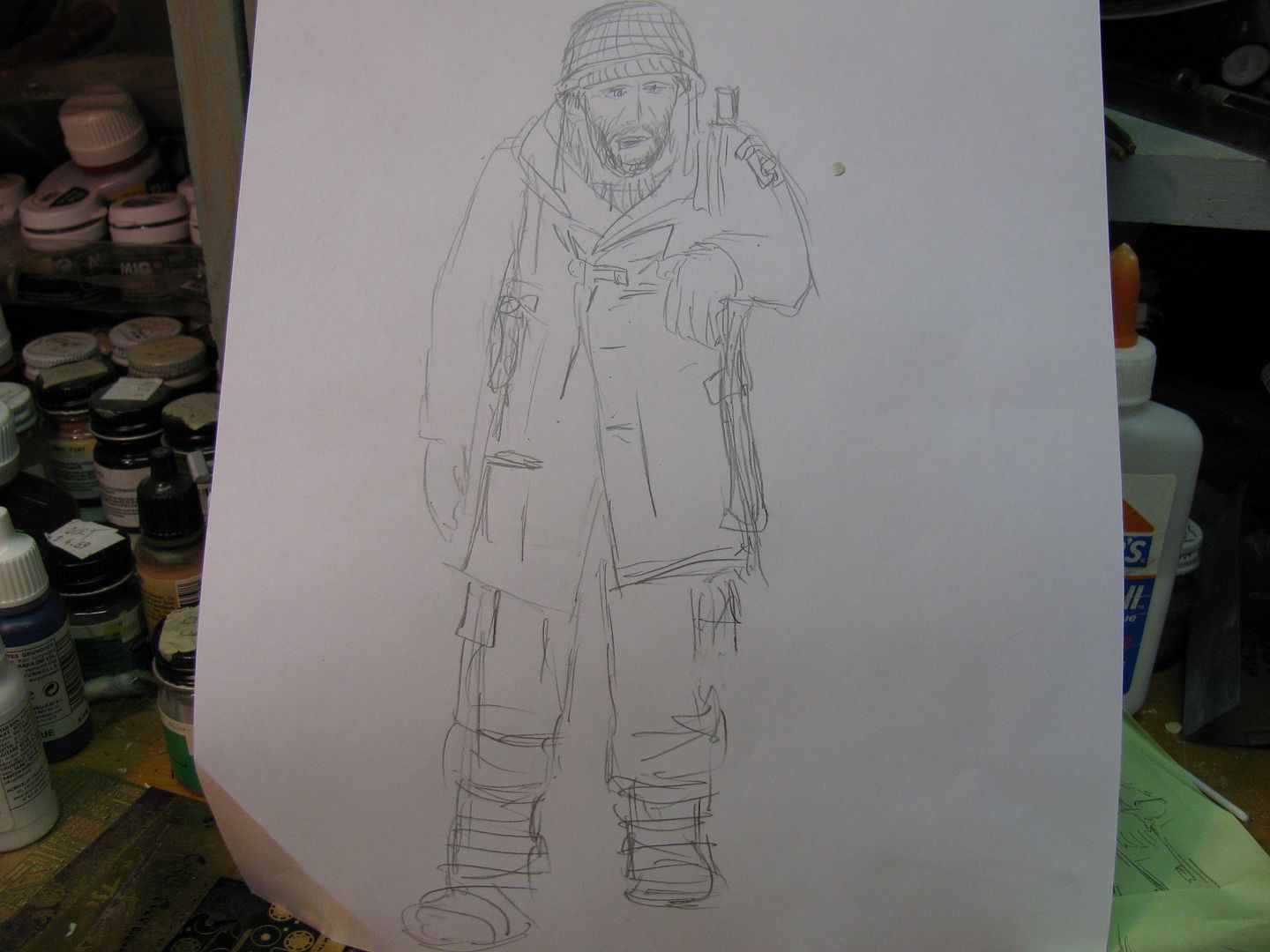 If you haven't seen this film,I highly recommend it. Dated....sure but...very accurate from a grunts point of view.
Here is what I have so far. Really just assembled the basic bits and tacked them together to get the rough idea.
Helmet from the Dragon"Varsity" set. Hornet head from a civilian set. Body and limbs from the Dragon"Ardennes" set.
I will have to modify it all to get to the worn down Kinney of course.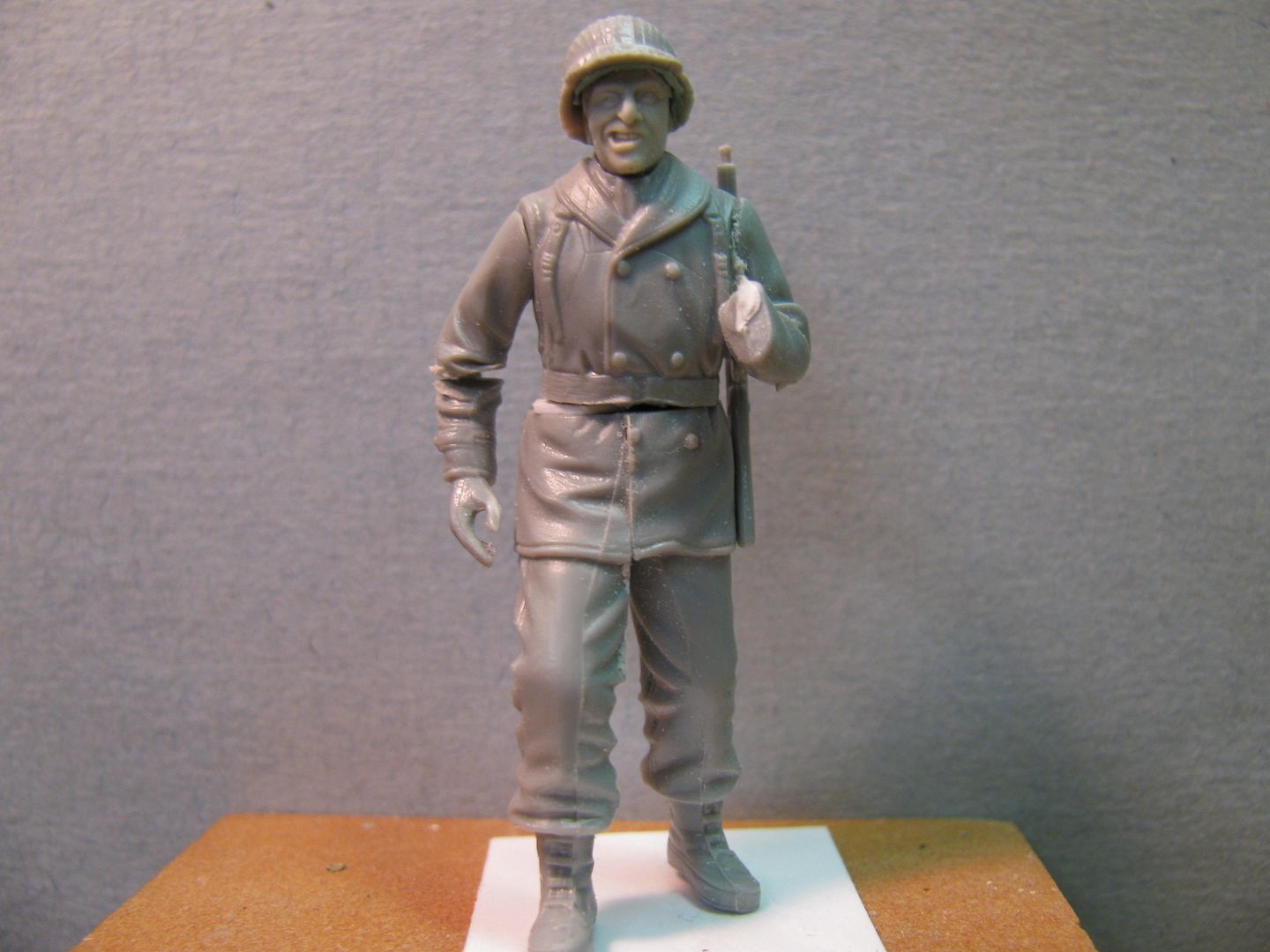 The idea is to show him all beat up like the drawing but spitting out the cadence as he pulls himself back together for "unit pride". Something that soldiers in any army can understand.
So....here we go again.
J