Thanks for the comments guys.
Kuba, I know you are a master for Humvees and have a lot of info on different variants. This is a photo from your photobucket account, sorry for hijacking it, but it shows a super-loaded vehicle: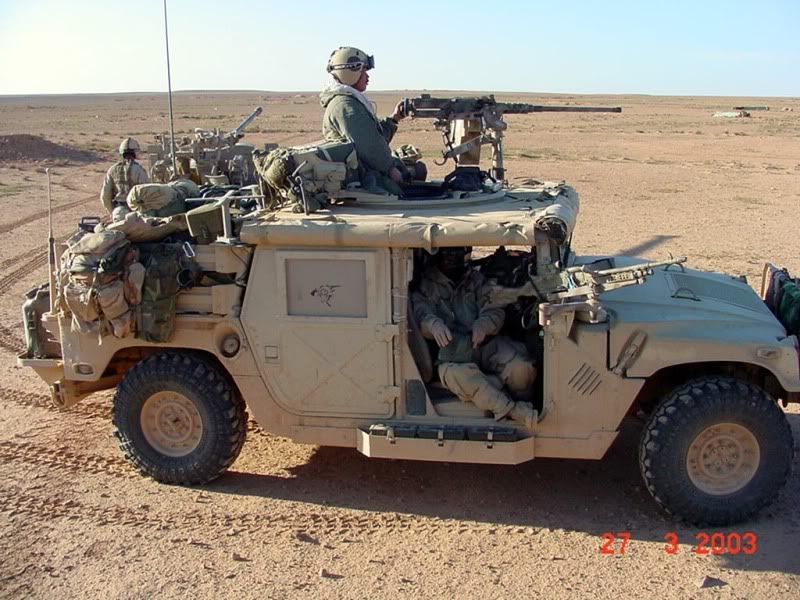 I also think Black Dog overdid the cargo load, but I'm doing all the extra work with Black Dog piece just because it looks cool and I like vehicles with lots of stowage...
Bob, I actually did a full review of the Evolution figures for Armorama:
link
Mario