Hello everybody.
I'm building TOW Missile Carrier Humvee from Operation Desert Storm. Interior is nearly completed, but I have one problem. I don't know how wide must be this red and yellow stripes on TOW missiles.
Also I don't know on what color paint this grey baggage in rear (now this is sprayed with Tamiya Surface Primer).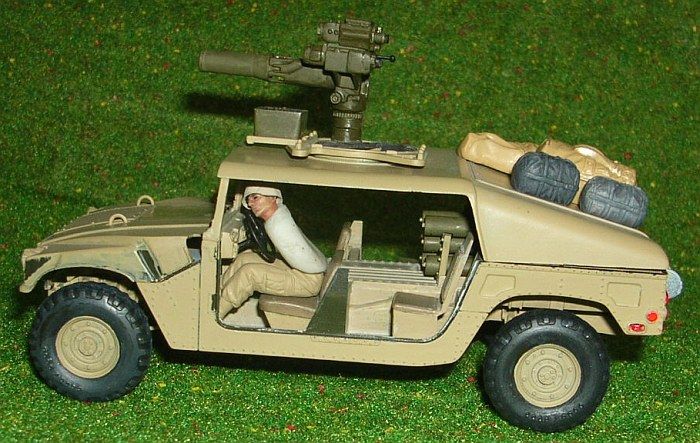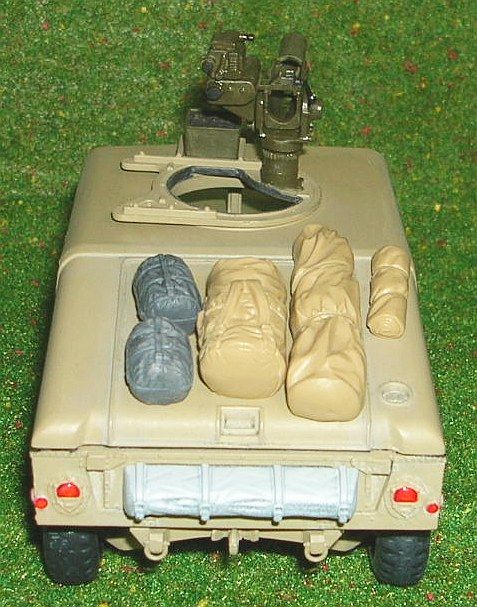 Any help and comments will be very welcomed.
P. S.
I'm apologize for my poor english writing.